State of Ohio mistake creates big confusion for companies receiving bad 1099 Forms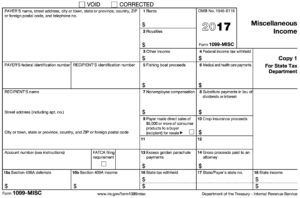 A major glitch out of Columbus could have some area businesses owners concerned.
The Ohio Bureau of Workers Compensation sent over 40,000 inaccurate tax documents to Ohio businesses.
A spokesman for the BWC says 44,000 incorrect 1099s went out to employers all over the state. They went to employers who received a rebate on premiums.
Some of those documents say the employers received far more money from the BWC than they actually did.
According to the BWC correct forms went to the IRS but not to the employers.
So if your company did get one, don't file your taxes right away. Corrected forms will be arriving soon.
http://www.13abc.com/content/news/Glitch-means-thousands-of-Ohio-businesses-get-wrong-1099s-471652754.html