Cadillac Tax and Medical Instrument Tax delayed yet again, as ACA withers and dies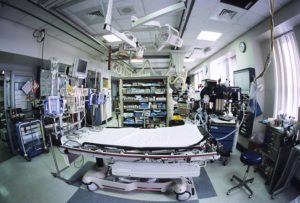 The Cadillac tax isn't dead but it will stay suspended a while longer.  On Jan. 22, Congress passed and President Donald Trump signed into law a two-year delay on the Affordable Care Act's 40 percent excise tax on high-value health care plans.  Both political parties supported the provision to postpone the so-called Cadillac tax from taking effect until 2022, instead of in 2020—as did the Society for Human Resource Management (SHRM).
The stopgap funding bill also amends other tax provisions that were part of the Affordable Care Act, such delaying the medical device tax—a 2.3 percent tax on the sale of certain devices—until 2020. In addition, the bill would extend the Children's Health Insurance Program (CHIP) for six additional years.
https://www.shrm.org/ResourcesAndTools/hr-topics/benefits/Pages/Congress-delays-Cadillac-tax-until-2022.aspx?utm_source=SHRM%20Tuesday%20-%20PublishThis_HRDaily_10.17%20(12)&utm_medium=email&utm_content=January%2023,%202018&SPMID=01476150&SPJD=04/20/2012&SPED=04/30/2018&SPSEG=Forward+Thinker&SPCERT=&spMailingID=32734199&spUserID=MTM1MzAwODg2NTA0S0&spJobID=1202896663&spReportId=MTIwMjg5NjY2MwS2